Pro Instructions - MK2 V8 Lego Pneumatic Engine 2200 RPM
This MKII Version of my V8 LPE Runs Silky Smooth, Revving to Over 2200 RPM! With the addition of loads of Power and Torque, you will also get those Famous V8 Engine Sounds.

Included:

The Pro Instructions and Full Parts List to build this Engine, In a professional step by step photo sequence form.
Parts List available to view here -
Parts
Preview: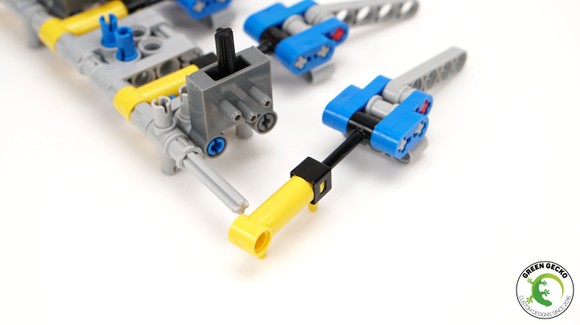 Note:
Once you purchase the Instructions, you will instantly receive a download link via email.

Does not include the physical parts required to build this engine, If you wish to Build the Engine with all the parts included, please look at my Complete Engine Kits - Click Here

If you want to buy the Modified Pneumatic Parts or the Modified Pneumatic Combo Kit for this Engine, I sell them on my Store.

Modified Pneumatic Parts

Modified Pneumatic Combo Kit - MK2 V8 LPE
Only the V2 type of Small pneumatic cylinders can be used as they are longer.  You can also use, Custom Metal Shaft Modified Pneumatic Cylinders - V2 1x5 - Small - Metal Shaft
Feel free to contact me with any questions here: contact@greengeckoworkshop.com